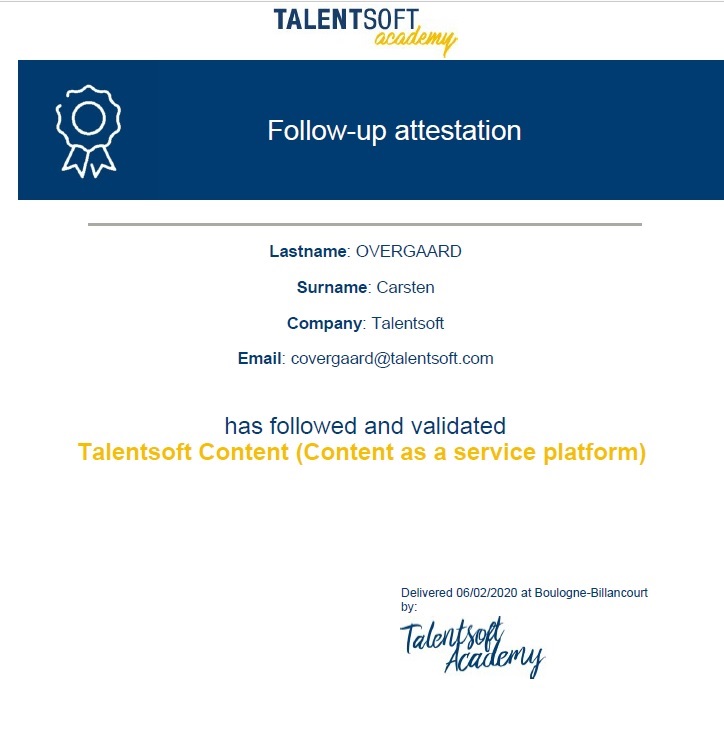 Did you know that Talentsoft has a department which sells software for E-learning?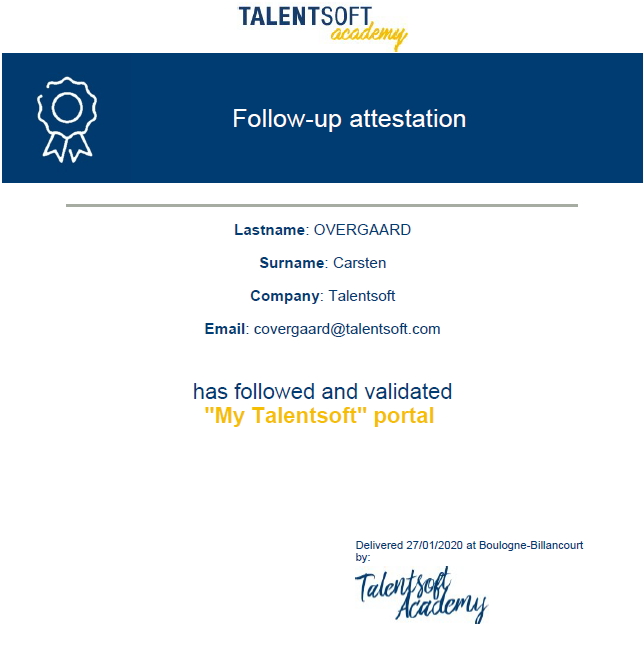 When you enter Talentsoft enterprise solutions as a user, the My Talentsoft portal is the first module you meet. It is a portal to other modules but also a place where shared documents and external links can be put in. For a full demostration contact a Talentsoft Sales department.
OK. Some of the questions were not translated into English but I managed to Google Translate them from French to English and pass anyway.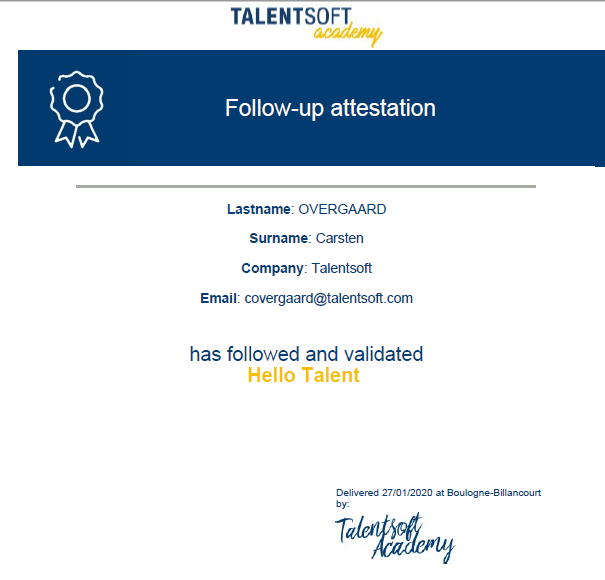 Hello Talent is a sourcemodule where you can create pools of talents, you consider hiring. It is GDPR compliant. Depending of type of license, you can share your pool with co-workers and do a social media search on the candidate on a number of social media platforms.